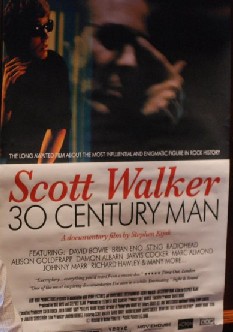 Okay, I recognize that I'm about to be irrational. If that might bother you, feel free to, you know, move along.
There are things in life I do not like, that other people do. Most famously among them: cilantro and Crocs. Many of my friends (hi, Gina!) like these things, like them very  much. I remain friends with them. I don't doubt their sanity nor their powers of reason. I simply accept that it takes all kinds of personal preferences to fuel a competitive global economy.
There are times, in fact, when I glory in the diversity of human experience. I mean, if I had to compete not only with the other people who find my girlfriend hot but every person now living on the planet, that would be very exhausting.
Who we find attractive, the shoes we like, the television shows that grab us, the music we enjoy listening to, all these things are simple personal preferences and matters of some kind of chemistry or magic.
But how we express our likes and dislikes, and the way we talk about those of other people, gets into an entirely different zone. The zone where everyone who knows me is tapping his or her foot and going, for the love of god Christie stop rambling and qualifying and tell us what the fuck has you pissed off before we slap you silly and make you wear Crocs.
So fine. Here it is:
I don't care if you like or don't like Scott Walker. I don't care if you enjoy his music of the 60s, the 70s, the 80s, the 90s, or the new millennium. I don't care if you enjoyed Stephen Kijak's film about him or not.
But if you're going to spew out your opinions on either of those subjects, and dismiss either or both as lame, bad, or disappointing, it would be nice if you had some kind of basis for your opinion, if you could put either thing into context in some way, in other words, if you knew what the fuck you were talking about before you informed all the people on the Interwebz of your views on the subject.
Scott Walker is considered by many of the best known and most respected musicians in the world to be a genius and a major influence on not only their work but the entire field of alternative music. It's fine if you don't like him. I honestly don't care. But when you shrug off who he is and how he fits into the music world as if listening to a few songs by him gives you the ability to put him into any kind of context... oh god, someone make me shut up.  Honestly, I shouldn't write when I'm this pissed off.
As for Stephen's film, if you don't like it, that's also fine. But critique it in a way that respects it, that shows some remote understanding of its structure or themes, the craft that went into it, or the field of musical documentary filmmaking. I have a friend who didn't care for it, and when she published a critique of it in her blog, I didn't come here and rant about it. I read it, I saw where she was coming from, and while I didn't see it the same way, she had a foundation for her criticism and I respected that.
But the little girl who wrote me that she's "disappointed Gale Harold put his name on something so weak.... about a musician no one's ever heard of" needs to get her head out of her ass. A hundred years from now, when we're all dust and every TV show Gale Harold has ever been in is forgotten, people will still be making and listening to music that has its roots in Scott Walker's work. And I'll bet that "Scott Walker: 30 Century Man" will outlive "Desperate Fucking Housewives" into eternity, too.
If I had blood pressure medication I'd take it. I don't, so I did this instead. I now return you to your normally calm and rational Dogged blogging.